Happy Holidays!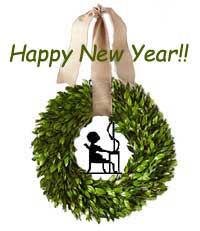 From: SandeesKwikKnit.com

Established 1982
Sandee's Kwik Knit, 32 years of Service to the
Machine Knitting Industry
Books, Patterns and Videos
Great for Beginner to Advanced Knitters
Kwik & Easy Machine Knitted Garments
Sizes: Newborn-Women's 54 and Men's 50
Classic Styles
Ease-of-Fit and Garment Construction
Many Hints and Techniques
Knitting Machine Patterns in 32 Sizes
Instructional Video's
Learning how to
machine knit!!


Taylor... 4 yrs old
Forty Eight Easy to Follow Machine Knitting Books, Patterns and Videos
NEW...

Fun with Sideways Knits (Book 48) These Sideways Knit Tops in 3 styles are just what you need! Dolman, Cap & Short Sleeve, Mock or Drop Stitch Lace, Vertical Stripes, Numerous Variations & Techniques... Read More...

---

NEW...

Classy Jacket For All Seasons (Book 47) This stylish year-round jacket can be worn so many different ways. It also has set-in sleeves in three lengths. Wear it open or closed... Read More...

---

NEW...

Faux Sweater Wrap & Versatile Cape (Book 46) Both of these will make great gifts as no personal measurements are needed. Faux Sweater Wrap is wonderful to chase that chill away. The Versatile Cape can be worn 6 Nifty ways & for dress or casual ... Read More...

---

Book Testimonial Read More...
I have just knit my first sweater with my Brother 970 using one of your books. It was just great to use, better than the Brother magazines. After finishing this sweater I immediately ordered a bunch of other books! You have just made a world of difference for me! I had been trying for 4 months to knit a sweater!!

Thanks so much for such knowledge!
Sandra - Canada



Organizing Your Knitting Room
Yarn, Books & Knitting Machines